Men's Skincare Industry : The Success and The Future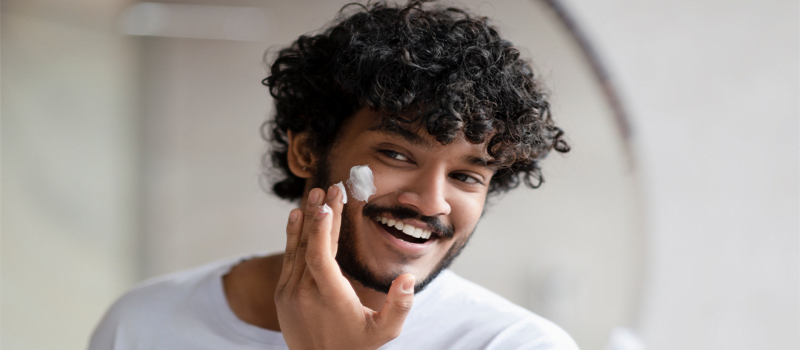 As stated by a report, the men's skincare industry is predicted to reach $18.92 billion USD and evolve at a CAGR of 6.2% in 2027. Since 2019, there has been progressive growth not only in the men's skincare segment but also in personal care. This is closely linked to a significant change in the target behavior. In these times, skincare goals changed from "for who" to "for what".
Besides, what exactly is driving the rise of the men's skincare industry? Find out more here.
This article is provided by Indocare B2B, a contract-manufacturing service that specializes in skincare, cosmetic and supplement products. Want to work with us and develop your ideal product? Contact us here.
Equality breaks the standard
From Bretman Rock to Kpop Idols, the men's cosmetic segment is getting more and more accessible. This phenomenon encourages Smartpreneur from indie to high-end brands to develop men's cosmetics and skincare. Like the Channel, which has published cosmetics and skincare male base under the name Boy de Chanel in 2018.
The generational gap among men is also much less than among women. In older men, caring about appearance and health results in good grooming. Good grooming means that you look more professional and support your career and even romantic relationships. Meanwhile, younger men use skincare for looks and bandwagons.
E-commerce drives men's skincare industry
The prosperity of this industry is undeniable because of the presence of e-commerce. Men find it intimidating when shopping in department stores. E-commerce allows them to explore further without wasting as much time and effort as in department stores.
On the other hand, the pandemic is really affecting even creating new cultures. Since the pandemic, people are more comfortable shopping through e-commerce. We must agree, whatever the reasons behind it, people always take health into account.
The future of men's skincare industry
Apparently the men's beauty industry seems to be starting to take off. For the last 5 years, many manufacturers have begun to rely on this industry, even in Asian countries such as Thailand, Indonesia, and Singapore. Millennial and Gen-Z are leading the market. The men's beauty industry is on the right track and progressing continuously. 
Although it seems to be slower than the female segment, the male skincare industry is indeed stable and promising. Now, beauty is gender-neutral and makes beauty-male more mainstream. In the end, it leads to a high demand for men's skincare and the sectors are competing.
---
---