Folic Acid: Modern Hero for Pregnancy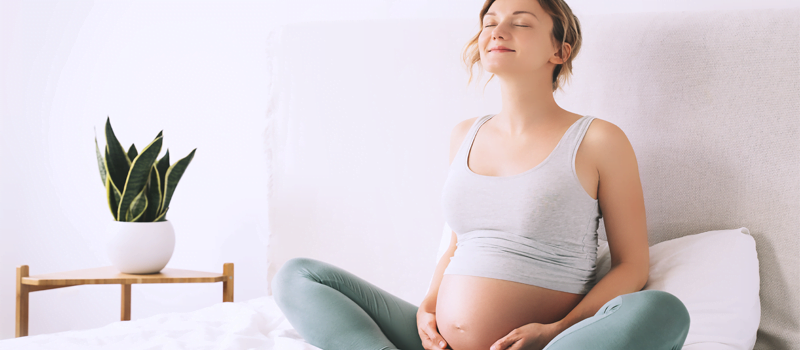 Pregnant women need to be given extra protection, in particular, to meet nutritional needs that are beneficial for mothers and developing babies. However, due to hormonal changes during pregnancy, pregnant women find it difficult to meet their needs by eating a healthy diet, so taking prenatal vitamins such as folic acid is highly recommended. NHS says, even if mums are already eating a healthy and varied diet, they still need to take folic acid supplements.
Folic acid is a pregnancy lifesaver, especially during the early stages. Folic acid, also known as vitamin B9, is a water-soluble vitamin that is not only beneficial for teeth and bones but also prevents neural tube defects.
Folic acid forms the neural tube, which prevents the baby from congenital disabilities that affect the baby's brain (anencephaly) and spine (spina bifida). Thus, pregnant women are advised not to miss the daily requirement of folic acid until 12 weeks of pregnancy. The recommended daily dose of folic acid for pregnancy is 400 micrograms.
Market opportunities of folic acid
Since the pandemic took over the world, pregnant women need more protection than before. Equivalent to the elderly, children, and those with health conditions, those who are pregnant are at greater risk of severe illness with COVID-19.
Even now, two years since the pandemic began, mothers' health remains a priority. As a result, the healthcare industry is seeing a bullish trend and it seems that it would be difficult to fall. 
In addition, the top folic acid players in the pharmaceutical sector are dominated by companies from the United States and China. The broad consumer segment and non-competitive gap might be a great shot to join this segment, even as a newcomer.
Market size
The global folic acid market size is predicted to be equivalent to USD 1,481 million in 2030 with an unexpected CAGR of 6% during the forecast period. 
The outburst in the value of the global folic acid market has put pressure on industry players to not waste time, particularly in regions with the highest birth rates as countries in Africa and Southeast Asia. Southeast Asia countries such as Laos, the Philippines, Cambodia, Indonesia, and India are prospective targets and are predicted to attain progressive growth in the pharmaceutical industry.
How to make supplements for newcomers
Nowadays, anyone can create and build any business they want. Thanks to contract-manufacturing services that have been creating opportunities for those who have limitations in product development and mass-producing finished goods.
Key points to choose an ideal contract-manufacturing service for you and your dream products. Here's how.
Technically, a manufacturing company must have a business license. Furthermore, the right contract-manufacturing service must have a number of requirements, such as the Food and Drug Administration and The Good Manufacturing Practices.
An integrated supply chain will ensure the availability and readiness of all your product needs. You don't have to worry about the source of raw materials, product packaging materials, or packaging design. 
Choosing an innovative contract-manufacturing service (which can be in the form of research techniques, raw materials, as long as the use of production machinery) will encourage maximum results.
If the Southeast Asia region is your target market for folic acid supplements, Indocare B2B will be able to meet all of the criteria above. Indocare B2B is a contract-manufacturing company that specializes in supplement and personal care.
Holisticare and Biocalci are our prominent products and are available across Southeast Asia. 
Contact us here for further information.
---
---