Vitamin D3: The Business Prospect During Pandemic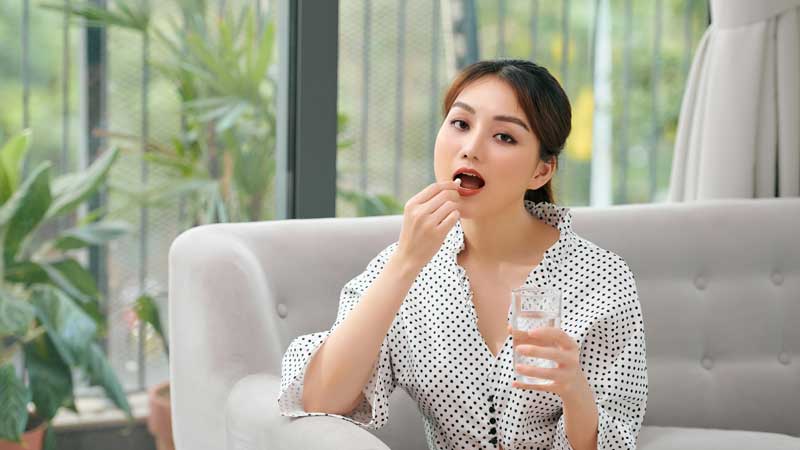 Vitamin D3 supplement is the new rising star during the pandemic season. Why is it skyrocketed and what about the business prospect? Find out in this article.
In this article, you'll get information about the business prospect of Vitamin D3 supplement. Feel free to discuss your questions about it with us here or by filling the green form on the right side of your screen and we'll get to you immediately.
There are two types of Vitamin D:
Vitamin D2: Comes from plants (mushrooms)

Vitamin D3: Comes from animals (fatty fish, egg yolk, liver)
Compared to Vitamin D2, Vitamin D3 is considered as the better Vitamin D because of its high efficacy.
The Rise of Vitamin D3 Supplement Market
Vitamin D is one of the most essential nutrition for the body. One of its known benefits is to help the immune function, thanks to its anti inflammation and immunoregulatory properties. That may be the reason behind the sudden surge in Vitamin D supplement demand during this pandemic season. 
The Vitamin D market was estimated to reach USD 1.1 billion in 2020 and is projected to reach USD 1.6 billion by 2025, at a CAGR of 7%. The Vitamin D market is driven by the growth of vitamin D deficiency awareness, rise of osteoporosis prevalence in women, and increase of malnutrition cases in children.
The rise of Vitamin D supplement demand is also affected by the large number of Vitamin D deficiency cases as a result of unhealthy lifestyles:
Office workers:

Most office workers spend their time indoors, causing them a lack exposure to the sun.

Modest dress wearer:

In muslim majority countries like Indonesia, Malaysia, and Brunei, most of the women tend to wear clothes that cover most of their skin from the direct sunlight, increasing the risk of Vitamin D deficiency. 

Beauty enthusiast: Many beauty enthusiasts avoid being exposed to the sun because they're afraid of getting tanned and having uneven skin tone.
There are numbers of Vitamin D deficiency cases in the Asia Pacific region, especially in South and Southeast Asia, including Indonesia. That's why marketing Vitamin D supplement products in these countries is a great opportunity that can't be missed.
Choosing Supplement Contract Manufacturing Partner
If you are interested in marketing ready-to-sell Vitamin D supplements, Indocare B2B has the right choice for you, Holisticare D3 1000.As the pioneer of OTC Vitamin D3 1000 IU in Indonesia, Holisticare D3 1000 has many excellences including being able to immediately fulfill the body needs of Vitamin D, easy to consume because it comes in small-sized tablets, and also has an affordable price.
---
---